We are here to start something
Start working with us
At Big Brothers Big Sisters of the Big Bend, we're always looking for talented, dedicated people who believe in the power of role models and the potential of children.
******************************************************************************************************************************************
POSTED January 20, 2015
Chief Outreach Officer: Application submission by Wednesday, February 4, 2015, for primary consideration. Applications will be reviewed until the position is filled.
Big Brothers Big Sisters of the Big Bend is NATIONALLY recognized as a Gold Standard Performer, 2013 National Small Market Agency of the Year, and 2013 National Small Market Board of Directors, for our dedication to outcomes, growth, and quality service delivery. Join a team that is changing children's lives in Tallahassee and the Big Bend, for the better, forever. We are seeking a Chief Outreach Officer that can continue the leadership that has existed for many years as the premier youth mentoring organization in Tallahassee, serving over 1,060 youth and mentors in 2014. This position serves as both the Program and Marketing Director. The Chief Outreach Officer must demonstrate exemplary supervision, marketing, strategy, and customer service skills. We are looking for a candidate who can lead and develop a growing team of talented service delivery professionals, as well as build upon a steady marketing and volunteer recruitment platform. Salary: $45,000, DOE.
Requirements: must have a college degree (master's preferred); must demonstrate prior experience supervising professionals, developing strategy, and generating marketing plans; must be able to effectively communicate in English, both orally and written; must be able to operate office equipment and Microsoft Office; and must be able to make presentations that move people to action. See FULL list of requirements and complete job description HERE.
Apply only if you want to be part of a fast-paced, exciting, and high-quality team, and if you want to be part of a national network of one of the strongest brands in the country. To apply, please submit resume, list of 3 professional references, and a cover letter highlighting your achievements, and how your skills and experiences fit the needs of this position to ceo@bigbendmentoring.org. Incomplete applications will not be considered.
Essential Duties and Responsibilities: Chief Outreach Officer
Accountable for program and outreach leadership and performance. Monitors operational effectiveness using work flow and tracking systems (ie, AIM); gathers accurate information for reports, tracks performance & develops measures to ensure growth, Minimize Big Brothers Big Sisters risk and meet annual agency program goals.
Communicates to CEO on matters of marketing, volunteer recruitment, program effectiveness, youth outcomes and child safety. Establishes and ensures a system for messaging and program quality assurance, and a relentless dedication to youth protection.
Plans, leads and drives implementation of program success, designed to increase and strengthen Big and Little match relationships and youth development- find the best volunteers, to match the needs of youth enrolled, which leads to longer, stronger mentoring relationships. Manages critical service and workflow issues that are impacting the ability to provide quality services. Develops and implements new program initiatives to expand mentoring services or target community issues as directed or needed.
Develops and maintains positive working relationships with community, school, faith-based, and business leaders in the service area to educate them regarding the agency's mission, promote involvement in agency activities, and gain their support of the agency. Charged with continually building service delivery capacity and strengthening partnership with community partners.
Develops strategy to meet the goals and targets established by leading and participating in volunteer recruitment and partnership development efforts. Ensures the Customer Relations functions are operating efficiently to maintain a steady flow of volunteer and child inquires through to the Enrollment process.
Drives cohesion with fund development efforts to ensure an on-going supply of targeted volunteer candidates and resources to support agency programs. Leads communications across departments and within departments related to both service delivery and customer service to enhance program implementation, communicate policy and assure compliance.
Hires, engages, develops, and holds staff accountable to work efficiently and effectively and to achieve individual and team goals while complying with local polices and national standards of practice. Establishes and ensures a system and culture of continuous staff learning, development and succession planning.
Leads performance management practices with creation of reports (including statistical results), analysis of trends and issues and presentation of information to different audiences (CEO, other agency staff management, Board of Directors) as needed. Ensures marketing and program components of the agency's Annual Self-Assessment (required by Big Brothers Big Sisters of America) is completed in a timely manner.
Establishes and oversees marketing and program segments of agency's overall budget. Ensures that all systems required to track and report on functions due to grant requirements are established and maintained as needed.
Ensures agency develops and maintains an organized, customer-centric service delivery model, (outreach, customer service, enrollment, and match support) reviews and updates as needed.
Develops and enhances the agency's outreach and marketing efforts to ensure that the agency's image, mission, values, and advocacy for children and youth are properly communicated to people throughout the service area. Responsible for preparing all agency graphic design and messaging materials, in cooperation with Chief Development Officer and CEO. Acts as lead for web page and social media content.
Surfaces "best practices" that can be integrated into nationwide models for replication and investments. May represent agency at regional or national level.
Our mission is to provide children facing adversity with strong and enduring, professionally supported 1-to-1 relationships that change their lives for the better, forever.
General Qualifications for ALL positions: experience utilizing a variety of professional techniques with programs and clients. Must have a brilliant mind for innovation and customer service. Must be able to drive team success in order to efficiently deliver services. Must have a passion for youth-centered mentoring and must be able to demonstrate this passion through presentations and writing.
All candidates for employment with Big Brothers Big Sisters of the Big Bend must demonstrate excellent writing skills. At one time or another all agency employees will have to present to small and large groups, and therefore, we will seek candidates who have a natural talent speaking in front of others. Because our customers (families, children, volunteers) deserve the highest quality customer service, job candidates must be able to demonstrate how their skills will enhance the customer experience. The majority of the positions require reliable personal transportation and a valid Florida Driver's License. All candidates must pass a comprehensive criminal, driving history, and sexual offender background check, including professional references. The office environment is fast-paced and exciting- fresh ideas and innovations are welcomed and nurtured.
All full-time positions require a college degree as prescribed by Big Brothers Big Sisters national standards of practice. For positions not requiring a college degree, preference will be given to those with a 4-year or 2-year degree.
FSU Work Study: For the fall 2015, we will be hiring FSU Community WORK STUDY students. Please apply at FSU, through the financial aid office. Ask for the Community Agency Work Study coordinator, 850-644-0539.
Equal Employment Opportunity-Big Brothers Big Sisters provides equal employment opportunities to all qualified individuals without regard to race, creed, color, religion, national origin, age, sex, marital status, sexual orientation, or non-disqualifying physical or mental disability.
Americans with Disabilities Act-Applicants as well as employees who are or become disabled must be able to perform the essential duties & responsibilities either unaided or with reasonable accommodation. The organization shall determine reasonable accommodation on a case-by-case basis in accordance with applicable law.
Job Responsibilities-The above statements reflect the general duties, responsibilities and competencies considered necessary to perform the essential duties & responsibilities of the job and should not be considered as a detailed description of all the work requirements of the position. Big Brothers Big Sisters may change the specific job duties with or without prior notice based on the needs of the organization.
Be Part of Something Really BIG!
A career with Big Brothers Big Sisters is an opportunity to merge your talents and personal values with your desire to make a difference. Joining the nation's premier youth mentoring organization is a commitment to America's future as well as a great career opportunity.
Our sterling reputation is one to be proud of. Our success is a result of committed and inspired employees, working together to serve children and make a lasting impact on America's youth, schools, and community.
Careers
One of the most rewarding ways to get involved with Big Brothers Big Sisters is to work with us. A career with Big Brothers Big Sisters is an opportunity to merge your talents and personal values with your desire to make a difference.
Every day, we are changing the perspectives of children and enabling them to see the world around them in a more positive light. With that newfound point of view, they can see their potential more clearly and dream bigger about their future. Our success is a result of committed and inspired employees, working together to make a lasting impact on America's youth, schools, and communities.
An Opportunity for Growth
That's obviously true for the children we serve. But it's also true within our organization. We need talented and passionate people in a variety of areas including Executive Leadership, Fund Development, Program Management, Marketing and Communications, Human Resources, Finance, and Information Technology.
We are committed to a diverse workforce with representation from every walk of life. We recognize how our organization is greatly enhanced when we unite people of diverse backgrounds, experiences, and perspectives.
Interested? Get started here:
Find opportunities at a Big Brothers Big Sisters agency near you »
Find opportunities at the national headquarters in Dallas»
See opportunities across the nation »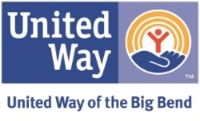 Proud to be a certified United Way agency